Who Is Richard?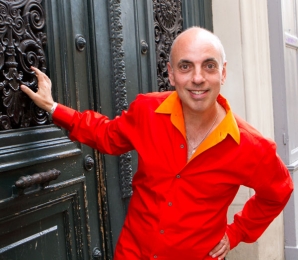 Richard Nahem is a native New Yorker who now lives in Paris. A successful New York City event planner and producer of cultural events, he has worked with many celebrities including Sarah Jessica Parker, Whitney Houston, and Joan Rivers. After a teenage trip to Paris made him an instant Francophile, he visited the city frequently until he made it his home in 2005.
His popular blog eyepreferparis.com is an insider's guide to Paris. With 25 years of rave reviews from friends and colleagues, Richard decided to take his own private tours of "his" Paris public. His goal is to provide fun, adventurous, and exciting tours of Paris for the independent-spirited traveler.
If you need more information or have questions, please email us at r.nahem@gmail.com.